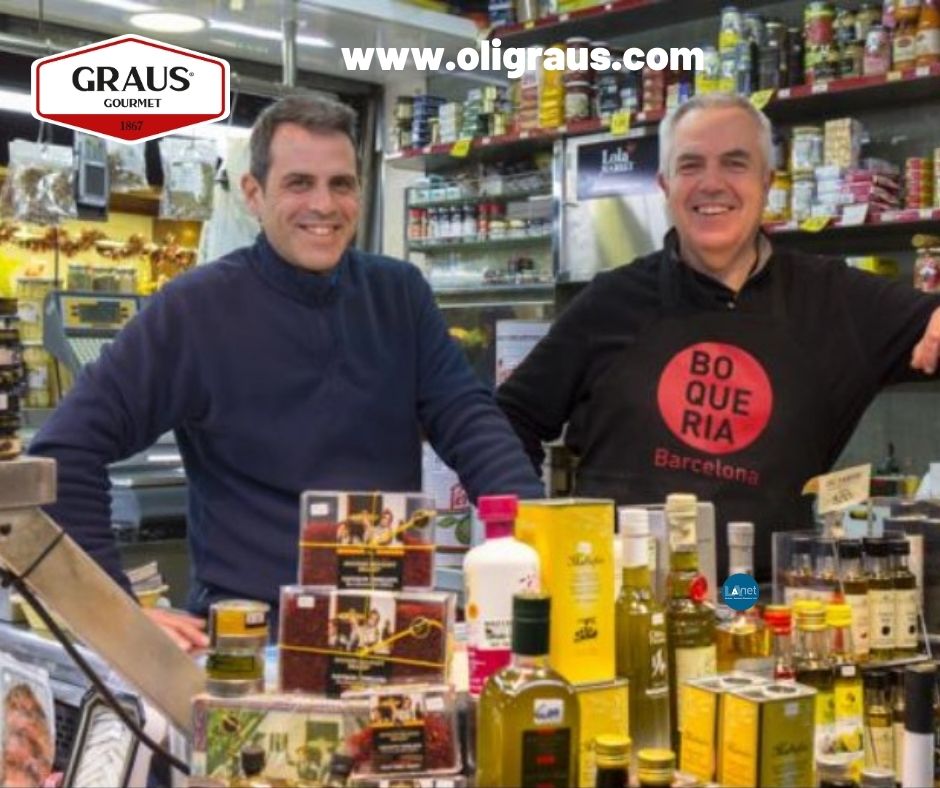 Olives i conseves Graus we are a small family. Manel and Josep.
Our store is located in the most emblematic market in Barcelona, La Boquería. Since 1869. And from here we serve all our clients.
30 years ago we started our work with a selection of oils and today we can offer preserves mainly anchovies and anchovies, as well as bonito, elvers, sardines and cod liver; varieties of olives, species such as saffron, vinegars and different varieties of salt.
Serving quality food products and treating our customers well is our reason for being.
Check the products in our online store, if you can't find your product, contact us!